Stacia Kalinoski
Last updated: November 2021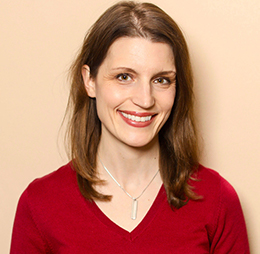 Stacia Kalinoski's first seizure surprised everyone. She was a healthy college runner, preparing for her junior cross country season at the University of Minnesota in 2005 when she had a seizure at her apartment. Another one struck soon after, but just as quickly as they started, they stopped.
About three years later, seizures would return in many forms. By then, Stacia was an ambitious news reporter and marathon runner, but epilepsy eventually ended both of her passions. Doctors called some of Stacia's seizures unusual and unique, and after extensive testing, she qualified for brain surgery. "Yes!" was her immediate answer, and in her doctor's office that day, she decided to create a documentary to educate people about the brain disorder that affects 3.4 million adults and kids in America.
"Brainstorm" weaves together three individuals battling epilepsy - a D1 football coach, a young boy, and Stacia - and focuses on the denial, stigma, hope, and determination that comes with living with epilepsy.
The documentary aired on PBS and Stacia received dozens of emails from people telling her their own stories. Now she shares her journey at epilepsy events and medical conferences and values the conversations with other families and adults living with this unpredictable brain condition. She is writing a memoir and draws inspiration from her monthly epilepsy virtual connect group. She is excited to share her experiences and connect with readers.
Click here to read all of Stacia's articles on EpilepsyDisease.com.