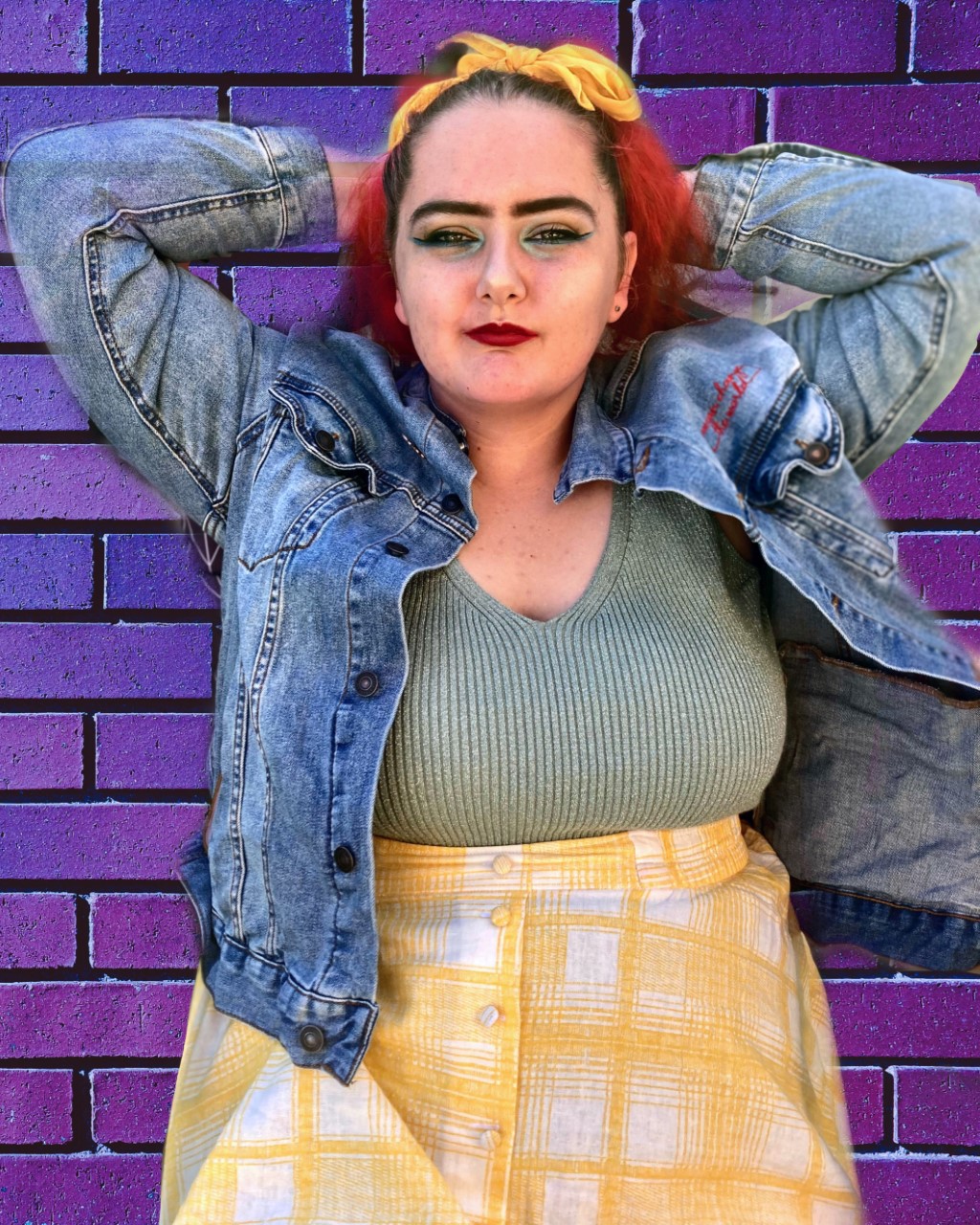 Renée was previously a health leader on EpilepsyDisease.com.
Renée Williams is a multiple disabled and chronically ill epileptic in training for the Olympics for Taekwon-Do under the close guidance of their medical team and their seizure first aid-trained coaching staff.
Renée is genderfluid and, while alternates pronouns in personal life, uses They/Them pronouns in professional life.
They are a blogger found at PurpleAdventures.com. They're also an advocate for medical and social justices, and the 2 topics' intersectionalities, and shares informative posts (both from clinical and personal experience perspectives) on all social media but mainly Instagram, found at @PABlogOfficial which has playfully gotten them nicknamed "Pablo" amongst their community as many read the handle as "Pablo G." In their spare time, Renée likes to paint and pick up their guitar and write songs about various inspirations from things like their best friends break-up to surviving what is known in some countries as a "met call" and in others a "code blue."
Renée is an Ambassador for the official grassroots organisation and worldwide annual event Purple Day and is an Ambassador, Peer Mentor, and Fundraiser for Epilepsy Queensland Inc. Renée is also a WEGO Health Member.
Renée's first known seizure was at barely 12 years old. Standard EEGs were done but little could be found out about their seizures. Renée could no longer bike to and from school but had to walk instead and also got their first ever flip phone to call for emergencies when alone and having had a seizure.
Renée chose not to tell anybody but the necessary staff at school, who did not further their seizure first aid education. Renée didn't have another seizure to their knowledge until just before they turned 15 when they fell very ill. Happy early birthday! It's believed their compromised health and immune system was the culprit; however, the seizures didn't end once getting any better. While it's believed it was present earlier, Renée's Functional Neurological Disorder (FND) started to really make itself known to them, their family, and their medical team at the same time. One of Renée's symptoms of FND is non-epileptic seizures which look exactly like their epileptic seizures. The FND of the body takes information stored in the brain about the epileptic seizures and imitates them.
Renée has been dealing with epilepsy and FND for over 10 years now. They're approaching 2 years epileptic seizure-free in February 2022, but their non-epileptic seizures continue to wreak havoc.
Renée continued to not tell more than a handful of people about their epilepsy until a beautiful mistake in 2017. Renée had their most intense seizure and postictal phase in the beginning of January 2017 after getting laryngitis. When their mum asked them who they would like for their mum to inform of what had happened, Renée gave names of people who they were close with but who actually didn't yet know of Renée's epilepsy. Renée's mum took this as meaning that Renée had told these friends and informed them of the incident, only to have to explain to them that this is an ongoing problem. Renée's mum kept their friends up to date for the roughly 1 whole month that Renée was sleeping through postictal phase.
When Renée woke up properly in mid-February they were overwhelmed by the love and support from all the positive-natured responses from their friends. This inspired Renée to maybe do something for raising funds and awareness in their hometown of Bundaberg, Australia.
By the start of March, Renée was sitting at an awareness and fundraising desk at the Bundaberg Base Hospital from 7:00 a.m.-5:00 p.m. on Monday to Friday, and then 8:00 a.m.-12:00 p.m. every Saturday raising awareness and funds with their supportive local MP's community consultation desk. They also had info and a fundraiser can at their Nanna's café the whole month of March.
This was an annual campaign until COVID-19 hit in 2020 and made it unsafe to go out campaigning, but Renée continues with annual online campaigns to keep the work going.
Click here to read all of Renee's articles on EpilepsyDisease.com.