Miles Levin
Last updated: November 2021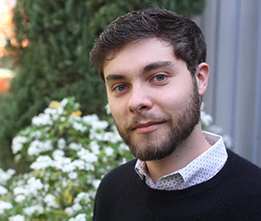 Miles Levin is an award winning filmmaker, epilepsy advocate, and Board Member at Epilepsy Foundation of Northern California. He has lived with intractable epilepsy since age 4 and is passionate about awareness.
Miles believes the primary way to improve the lives of epilepsy patients is in the fight against stigma and is an advocate for the use of cinema and storytelling to develop empathy among the general public. His most recent film can be found at www.underthelightsfilm.com and he hopes to one day create a grant for filmmakers who want to use cinema to fight stigma.
Click here to read all of Miles's articles on EpilepsyDisease.com.