Megan Mejia
Last updated: November 2021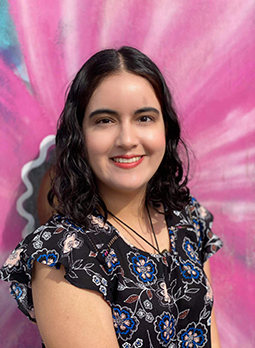 I'm 23 years old and live in Las Vegas, Nevada. I work full-time as a special education teacher. I'm also autistic and live with multiple chronic illnesses.
I've had epilepsy since 2013. I've failed 5 medications and had a VNS implant to try to control my seizures. I'm currently having between 4-7 seizures a week and am waiting for my medical alert service dog due to come home in February 2022.
About a year after I was diagnosed, I developed the urge to learn more about epilepsy and meet others with epilepsy. That is when I turned to social media to find answers. After seeing how many people were like me online I decided to make my own page. My page acts as a place to educate others on epilepsy, provide support and resources to families affected by epilepsy, and to share my story.
I work closely with The Hundley Foundation to spread awareness and education in my local area as well. The Hundley Foundation has become my second family, and I volunteer at almost every single event they hold.