Anita Meeks
Last updated: September 2022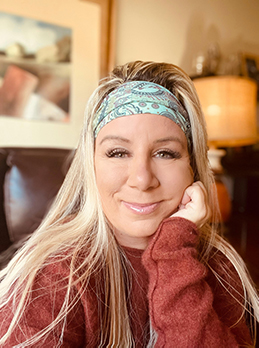 Anita Meeks was first diagnosed with epilepsy at the age of 50. At the same time, an even bigger shock came being told that she has had epilepsy the majority of her life – possibly since the early years of childhood.
After this diagnosis, Anita's life forever changed. She had no clue what epilepsy even was. After the initial shock wore off, she made the decision that epilepsy would not define her life. Immediately, Anita took this diagnosis into her own hands after disagreeing with many neurologists about their recommended treatment plan and decisions around medication and dosing.
A single mother of 2 boys (ages 30 and 14), she had the willpower like no other to be a role model for her sons. She fired her neurologists, and began to eat, drink, and sleep trying to understand epilepsy. She was determined to figure out a way to live life to the fullest while having this diagnosis. With guidance and determination, she found the right treatment to manage her epilepsy along with the right medical team.
Anita can take the most challenging moment or disappointment and create a positive outcome for the better good of herself and others. She is on a mission to share with the world what epilepsy is – and more importantly, what it is not. To eliminate any negative stigma behind the term epilepsy and to help others gain their voice – those who have lost it due to this incurable brain disease, fearing the judgment of others.
Anita is very passionate about helping others build confidence, owning their diagnosis, and living life to the fullest. And to never allow circumstances to define you or your future. A skilled and authentic public speaker, she welcomes opportunities to talk publicly about epilepsy, with the hopes of bringing attention to this seldom spoken about disease.
Click here to read all of Anita's articles on EpilepsyDisease.com.